Multinational supply chains are characterized by their quality of work, versatility and dynamism. Business partnerships and professional associations are made on the basis of the versatile and professional approach of a supply chain. All these elements are found in ISO 28001:2007 provided by INFOMATICS at Qatar. If you want an authentic certification of ISO 28001 then you are at the right place. We will provide not only the most authentic and best ISO certification services, but also with the ISO 28001 consultancy and auditing services in Qatar. The objective of our firm at Qatar is to serve small enterprises to establish themselves in the huge market of supply chain by maintaining their particular business strategy and role in order to maintain their individuality in international supply chain field. We enable the local supply chain enterprises to maintain security and individuality in international supply chain by applying ISO certification 28001. The services provided by INFOMATICS Qatar are based on the standards given by World Customs Organization's Framework of Standards. That is why our services enable supply chains to do secure business to compete in the international market.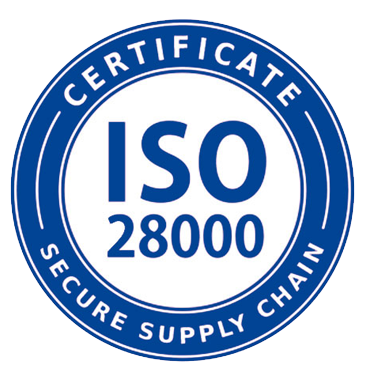 The companies, while applying the World Customs Organization's Framework standards will devise their security strategy by first assuming a security threat situation, then identifying and chalking out the ways to overcome these threats.
INFOMATICS at Qatar delivers proper guidance and requisites for enterprises in International Supply Chains to devise and practically apply the aforementioned security procedure of the supply chain. It also helps to launch and pen down the least level guard within a certain part of the supply chain or the whole of it and to meet the criteria of AEO defined by the international Standards.
In addition to that, ISO 28001 Set up the requisites of Documentation permitting verification. The standard of ISO 28001 will display the area of an international supply enterprise where the companies have successfully applied complete security process, will also run a security evaluation program on the part of the company where they established security. Besides, it will also chalk the needed countermeasures, will formulate and execute the security plan for a supply chain and will give proper specialized training to the security personnel.